CLASS DESCRIPTION
This 2-hour workshop will teach you how to make a durable and lightweight headdress base from scratch. Follow step-by-step instructions to recreate three different base styles in real time.
Anja Yamaji has been teaching this headdress workshop in-person across Texas and now you can take it no matter where you are! This class covers how to create the base. Once you're familiar with how to build the base, check out the Headdress Workshop - Fan and Floral Design to decorate it. Use this base as a starting point for a headdress for costumes, festivals, concerts, special events, body paint competitions, photo shoots, and more.
In this class you'll learn:
How to create a headdress pattern
How to shape and glue craft foam
3 different base styles
Tools in Anja's toolbox
Materials necessary for headdresses, such as craft foam and floral foam
Types of glues including contact cement, water-based glues, and resin-based glues
Professional tips, dos and don'ts in headdress making
SKILL LEVEL: ALL
PDF DOWNLOADS:
You'll receive printable PDF files of the following:
Pattern for the universal base (print on 8.5x11 sheet and cut out)
Pattern layout sheet to explain how to lay your pattern pieces on the table
Step-by-step written instructions for how to make the headdress base
List of types of glues
Checklist of materials and tools for making the base
List of what's in my toolbox
Links to all materials, glues and tools
DURATION: 2 hours
IMPORTANT NOTE:
This class does not cover how to decorate the headdress. Learn how embellish the base in the Headdress Workshop - Fan and Floral Design.
OPTIONAL:
• Materials Kit for Headdress Base
The kit is available to purchase on Etsy. It includes:
craft foam
head band
strap and elastic
floral foam
If you would like to take a live workshop please go to Anja's Eventbrite page.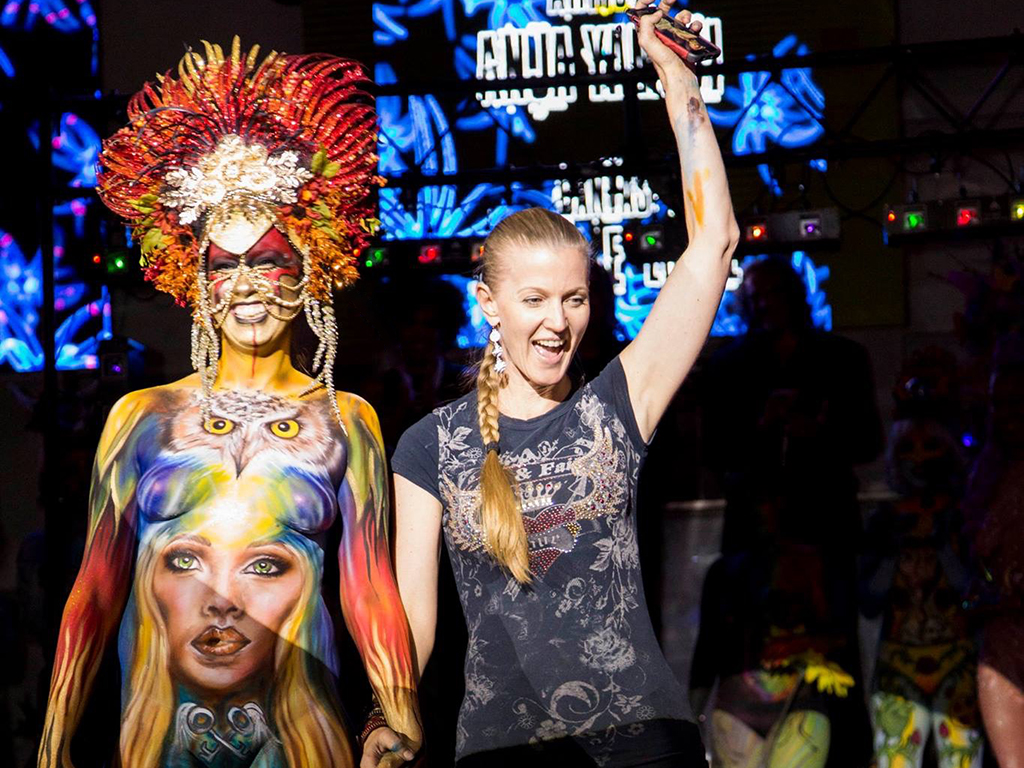 Hi, I'm Anja!
I'm an artist dedicated to bringing color and sparkle to everyday life with my custom work.
Through beauty makeup, body paint, and headdresses, I find joy in helping others feel beautiful and confident. 
My fine art paintings are tuned to the positive energy in a space and are designed to enhance a room with the right colors.
As your art mentor and instructor, I'm here to help you succeed.
What can you create with your headdress base?
Below are some examples using the three different headdress bases from this workshop.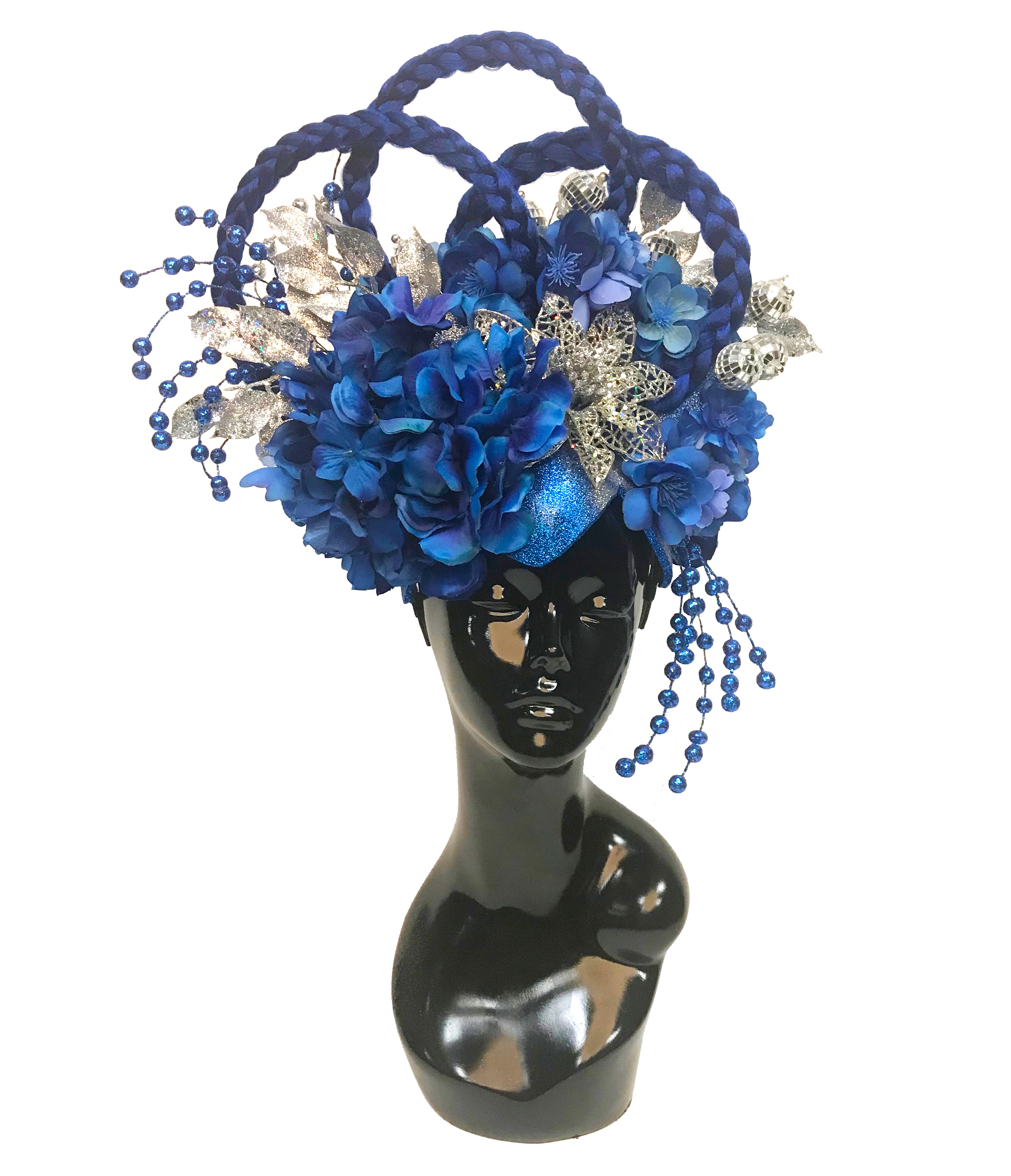 Using the Peacock Style Base
Finish your peacock style base with decorations that span from side to side.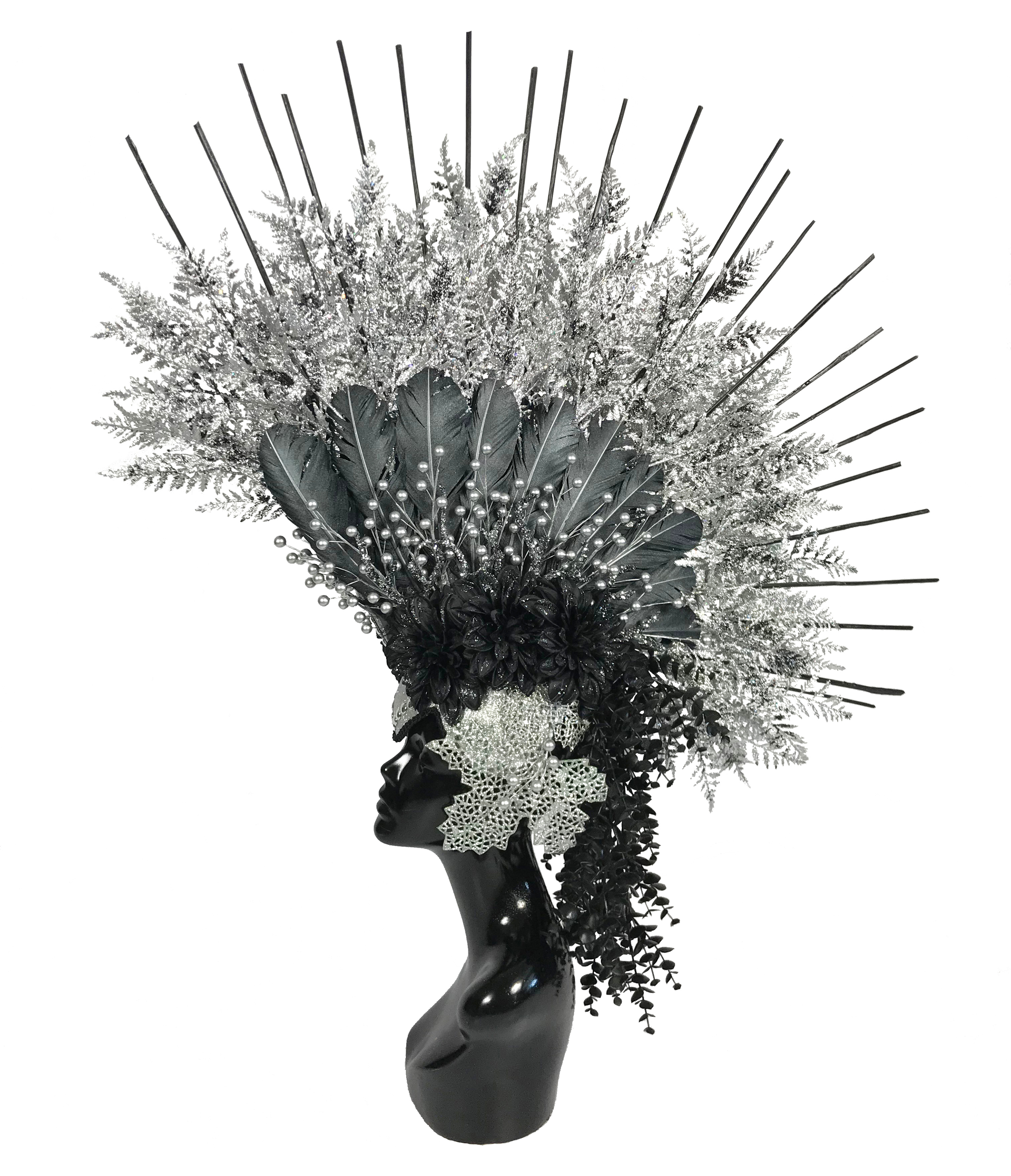 Using the Warrior Style Base
The warrior style makes for an impactful design from front to back.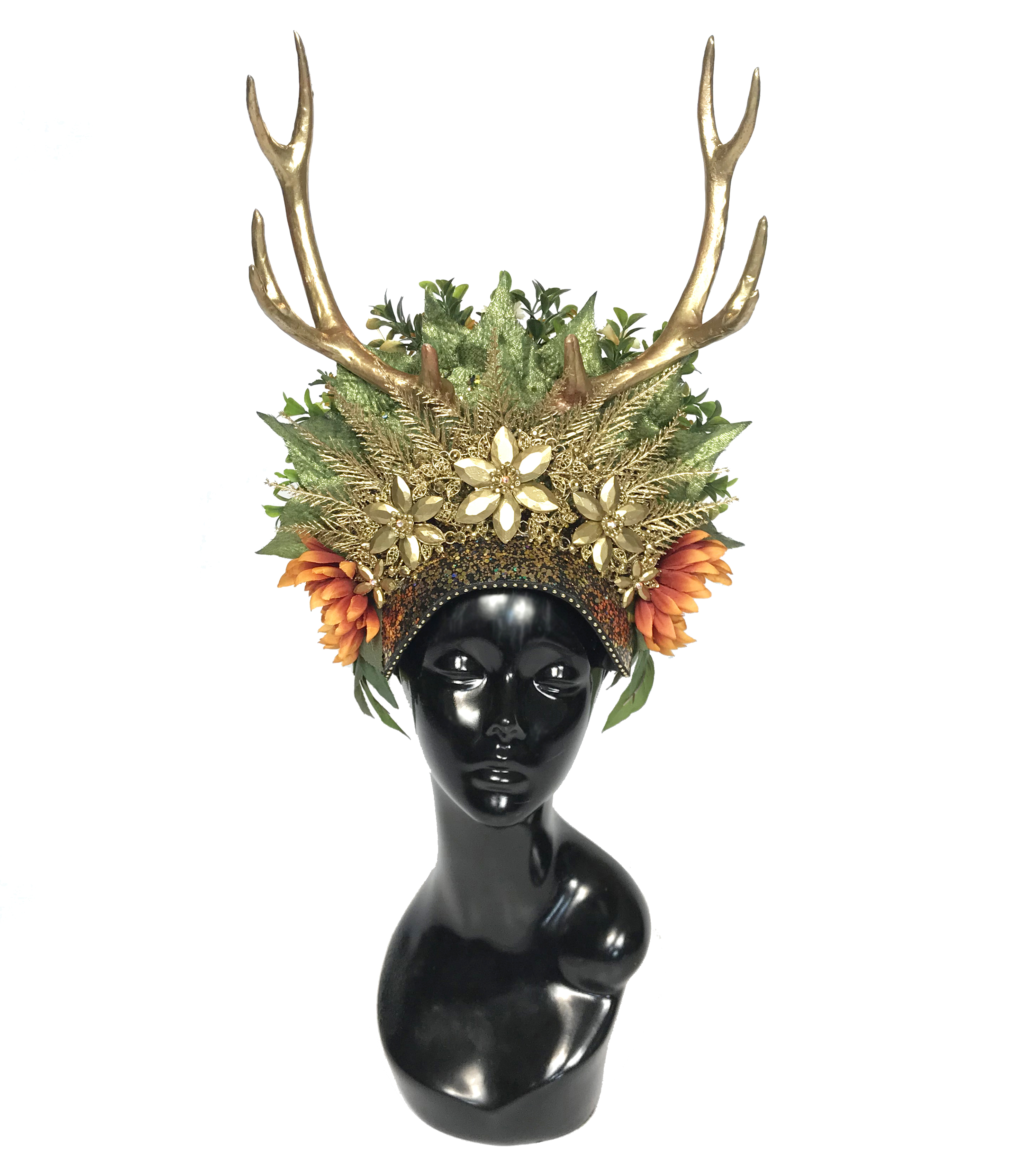 Using the Headband Style Base
The headband style is perfect for when you don't want to cover the forehead.